Dear friends,

On behalf of our RASA – Riga Active Seniors Aliance – we want to congratulate
the members of EURAG with the World Old Seniors Day !
1rst of October, 2021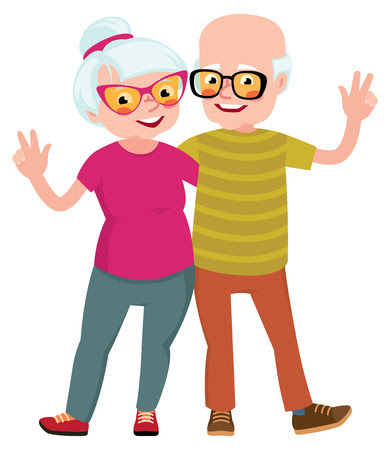 Best regards,
Terezija Mackare

Association "Riga active seniors alliance" (RASA)
**********************************************************************************************************
Why EURAG ?
EDITORIAL Spring 2021
Whatever the country, the finding is unanimous: seniors are not sufficiently represented and, as a result, it is difficult for them to defend their interests.
And this is true, as much at the level of districts, cities, regions, countries as at the level of Europe.
Not enough members of parliaments, governments and public administrations take consciously care of the needs and aspirations of older persons – too often considered as "people at the end of society".
These decision-makers consider general political, economic, legal and party issues as much more important than the life realities of the older population.
But they are wrong – and they will realize their error once they have also reached a higher age and will be in need of understanding, care and respect.

We defend respect for human dignity by referring to seniors!
But who will fight to make their needs heard, in terms of health, social life, housing, access to rights and digital technology, pensions? And who to go to the elderly and listen to their complaints about their daily life, their loneliness.
Nowadays voices are being raised to say that we should not vaccinate seniors first, that containment is put in place because of the seniors or that it is upto them to stay confined to let the young live.
It appears more and more often in the press. But who defends their cause? Who is responding to these accusations?

We offer our seniors to be vaccinated. But to get an RV, you have to go on the Internet, as the national phone number is full and only answers "during office hours" … until 6 p.m.
But to go on the Internet, you need a computer, an Internet connection, some know-how.
And to fix an RV, you need an email address!
EURAG must be the voice of those who remain in the shade.
Join EURAG Today!
***************************************
HOT NEWS
January 2021
The Secretary General of the European Economic and Social Committee has informed DIRK JARRE that he has been re-appointed, by decision of the General Assembly, as Expert Delegate to the Consultative Commission on Industrial Change, CCMI, for another mandate period of 5 years – until December 2025 – belonging again to the "Diversity Europe Group", in which Dirk is now listed as nominated by the European Federation of Older Persons, EURAG